"Being a vegetarian allows you to live better and avoid animal suffering. Intensive farming is now the main source of pollution. Limit the consumption of animal products would do right both to environment and to animals, many of which are by now reduced to meat producing machines. "– Margherita Hack
Our motto is "a serene and aware holiday". The management of Hotel Villa Claudia has been involved for years in reducing the environmental impact and improving the quality of the provided services by adopting  energy/water saving systems, as well as by offering many local and organic products  (click here to read more).
In 2012 we won the Oscar for healthy nutrition and food & wine quality (click here to learn more).
A little by nature, a little as a natural consequence, the Hotel Villa Claudia kitchen staff is specialized in preparing dishes that besides being genuine are also Cruelty Free.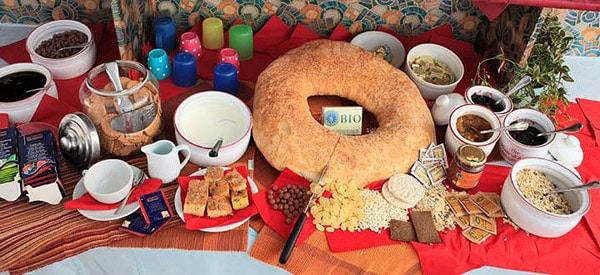 Whether you are Vegetarian or Vegan you surely have faced difficulties in choosing a restaurant or a holiday facility that can offer something more than just side dishes.
The Green Culture, in Italy, is fairly recent and, unfortunately, many accommodation facilities on the Riviera still cannot meet this growing demand.
To obviate this, Hotel Villa Claudia, in addition to its range of organic products, offers a rich buffet of fresh vegetables, as well as specific Vegetarians and Vegans menus.
Vegetarian and Vegan Cuisine
In Romagna one of the traditional foods is definitely the piadina. Here you can find piadina without lard, made with olive oil and accompanied by fine local cheese and melon.
Many variations in the preparation of cereals and legumes like spelt, lentils, beans, chickpeas, seitan, tofu and tempeh, ensure the necessary amount of protein and iron (the latter in particular may be lacking in vegetarian and vegan diets) without loss of taste.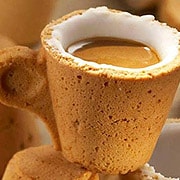 And who said that you cannot prepare desserts without milk and eggs? With ingredients like fresh fruit, chocolate seeds, tofu, rice syrup, brown sugar, potatoes and soy milk you can create vegan desserts that have nothing to envy to their classic version, in addition to many recipes worthy of the Nouvelle Cuisine.
At last, even on holiday, you can eat well and healthy, weighing as little as possible on the animal world and, above all, not drawing on the intensive industry.
A responsible choice for a sustainable holiday.